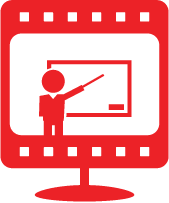 Video Lesson System
High Value Platform For Education
Video Lesson System is a tailored-made solution for one of the biggest tutorial SYSTEM institution in Hong Kong. The solution makes video management simple and easy.
---
FEATURES
VLS provides a full video lifecycle management. Starts from video ingession, content management to content delivery. The system can either be hosted in the cloud or an in-house facility. It supports variable bitrates from 480p to 1080p HD video.
MANAGEMENT FOR VIDEO LIFECYCLE
Import / Transcode
Search / Browse / Delivery
Video content privacy protection
MANAGEMENT FOR VIDEO PLAYLIST
Instructors can easily assign the video lessons into playlist for registered student
MANAGEMENT FOR VIDEO PLAY ACCESS
Provide fast, stable, secure, high quality HD video play access to any Android tablets, includes most TV boxes
MANAGEMENT FOR ON/OFF-LINE DELIVERY
Online video delivery to high speed internet connected end-point devices
Offline video asset transfer for low speed connected facilities.